PERFORMANCE & MOBILITY


T800 is another representative of the new generation of tablets after the larger F110 model. Very light (0.88kg), tight and durable construction, excellent LumiBond screen with high brightness and the ability to add an additional battery make this tablet a great tool for field workers. Thanks to the high configuration flexibility, the tablet can be equipped with a 1D / 2D barcode reader, Micro SD or Ethernet. In addition, thanks to the special SnapBack design of the back of the housing, we can connect a chip card reader and RFID or an additional HotSwap battery.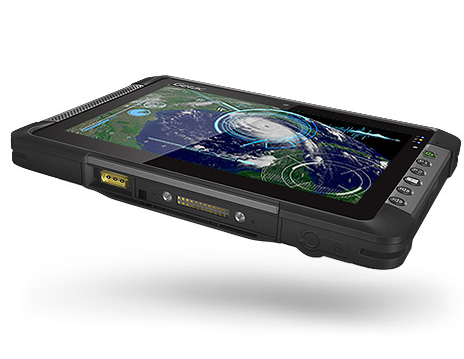 LUMIBOND® 2.0: BETTER, LIGHTER, EVEN MORE RESISTANT.


The T800 uses the revolutionary LumiBond ™ technology to create a more readable display that offers better contrast and more expressive colors than any other display of a reinforced tablet or laptop. By connecting the protective glass with the touch panel and LCD matrix into one compact element, a screen was created that guarantees uncompromised durability and legibility. It has four advanced Touch modes (touch / rain, gloves and Pen mode, plus the optional Digitizer mode), and the included hard tip of the stylus allows you to capture signatures and take more precise notes on drawings, maps, or forms.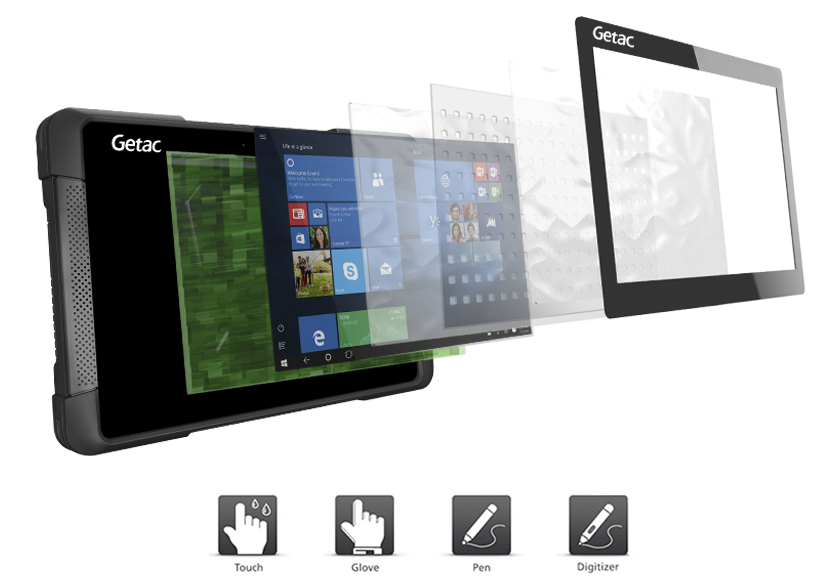 ADDITIONAL BATTERY


One standard battery allows you to work up to 10 hours without having to recharge the device. T800 thanks to the SnapBack design allows you to add a second battery mounted on the back of the housing. This solution ensures up to 20 hours of uninterrupted work.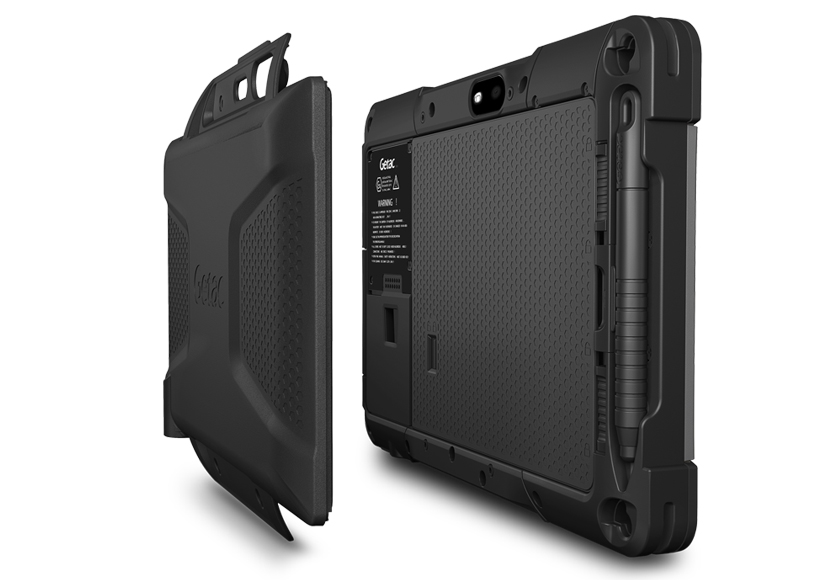 QUAD-CORE


The T800 is equipped with the latest Quad-core Intel® Atom ™ x7-Z8700 1.6 GHz processor. It guarantees high performance while maintaining a long battery life.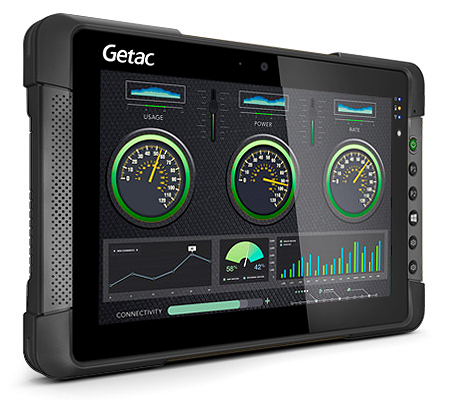 4G LTE, WIFI & GPS

The T800 has been equipped with the latest communication solutions available on the market. WiFi 802.11 ac communication is up to 3 times faster compared to the previous 802.11n standard. Field work requires constant communication, so the T800 can be equipped with an LTE modem for fast data transmission.





INSTALLATION IN VEHICLES


For customers using the tablet in vehicles, the manufacturer provided a docking station with the possibility of connecting external antennas to GPS, WWAN and WiFi. Such a solution improves signal reception even in isolated places.